WWII Holocaust Project
This project involves discovering and mapping the locations of fascist-run concentration camps and ghettos in Europe, Africa, and the Soviet Union during WWII. We include the fascist governments of Adolf Hitler's Nazi Germany, Benito Mussolini's Italy, and Francisco Franco's Spain.
Some historians claim that there were over 40,000 concentration camps and ghettos in Europe during WWII. We're attempting to find them. We've already located about 3,790.
We're in the early stages of this project. If you'd like to help us with this project, consider participating or donating.
Here's a map of Europe and North Africa with circular markers to indicate the locations of the concentration camps and ghettos that we've collected so far. Below the map are buttons to see a Google map or a list of these locations sorted by country.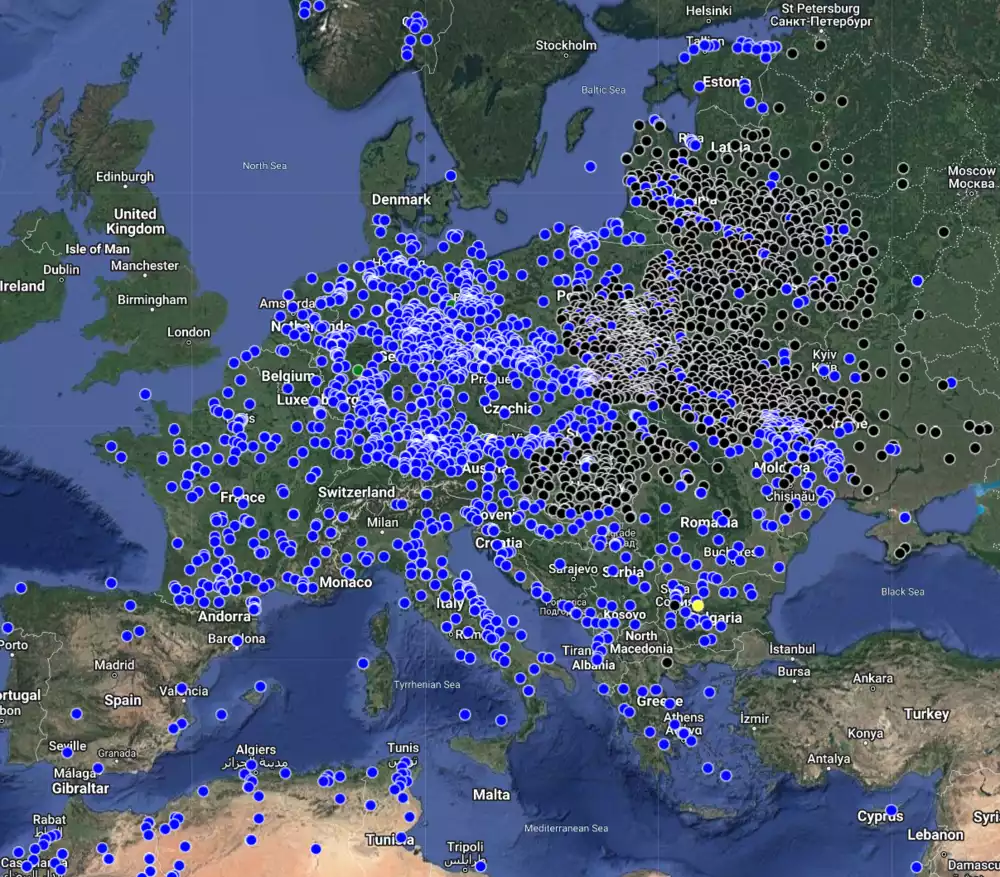 Additional reading
Source material